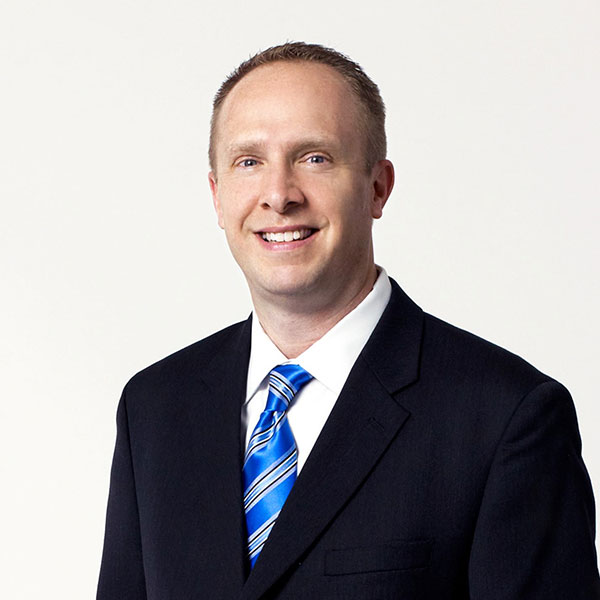 Michael Shipley, CPA, CFP®
Director of Financial and Tax Planning, Wagener-Lee, LLC
Mike Shipley joined our team in 2006. He offers clients more than 25 years of tax management, tax mitigation strategies and financial/retirement/estate planning for individuals and small businesses.
email: Mike@WagenerLee.com
Your Life. Our Team.
Many firms our size don't have a CPA on staff, which allows us to provide insight other firms cannot. As a CERTIFIED FINANCIAL PLANNER™ professional and a CPA, I'm never going to make an investment recommendation without first filtering it through a tax lens. Another thing that helps Wagener-Lee standout is that we have the experience, technical skills and full-force team of professionals that works for each of our clients. Big clients or small, it doesn't matter. Everyone receives the full depth of our extensive knowledge base.
As Mike puts it, "The money piece, that's just crunching numbers." At Wagener-Lee, we're about helping clients achieve their goals and objectives.
Your Dreams. Our Insight.
The first thing we can do is give you a better understanding of your current situation and a plan with steps you can follow to help get you where you would like to go. We start by asking what's important to you, where you want to be and when you'd like to get there. Our goal is to provide clarity to our clients. We help them know what they don't know and identify where they'd like to be five, 10, 20, 50 years down the road. People always think it's about saving a lot of money, and that's a part of it. But we need to know what you want to accomplish. When someone says, "I want to retire," I ask, "What are you retiring to?" Because retiring from something without a goal can leave a huge vacuum in their lives.
Mike's mantra: "Your financial situation should never be a surprise"
Portfolio Construction
We spend a great deal of time from October to December 31 trying to help clients save taxes at the end of the year. We also provide perspective. In reality, daily dips and spikes on Wall Street have little impact on clients' long-term plans. The market's up, the market's down, the market's going to do what it does. But our goal is to insulate you from that by creating a well-balanced portfolio that helps protect you from the day-to-day volatility of the market.
"Holistic" planning is more than a buzzword. It defines the kind of 360-degree planning and perspective Wagener-Lee provides.
Turning Down the Noise
We are at the mercy of the 24-hour business news cycle. Keep in mind, media pundits need to sell advertising dollars, so they often sell fear. One day, a guy on CNBC says, "The market's going to crash!" and six months later, the market's up 20% and the same guy will say, "I told you it was going to do this." I was in the office in October 1987 when the market blew up. I lived through the tech bubble of 2000 and the Great Recession of 2007/2008 and we're still here. Our staff has been around for a while, so we have a knowledge base that can help filter out the noise.
Fun Fact
I've been playing drums since I was 10 years old – all the way through school and in the marching band in college, where I met my closest friend and best man. I met my wife while teaching high school marching band and I'm active in my church's music program. I think what makes me a CPA and a musician, especially a drummer, is that it's all very rhythmic and mathematical: you start with one beat and how many times can we split that up for one measure? My youngest daughter is the real musician in the family. She's a singer, taught herself how to play guitar and piano. Now she wants a banjo!
Mike 101
The son of a toolmaker, Mike earned a bachelor's degree in accounting from the University of Maryland, College Park, and is currently a member of the American Institute of Certified Public Accountants. An avid cyclist, he enjoys weekend rides along the scenic back roads of Carroll County "That's my health club membership. There's an entire 'gym' right outside my front door." Mike lives in Westminster, Maryland with his wife Melissa and daughters Riley and Caitlin.
*CPA and tax services are provided by Michael Shipley, CPA and are not a service offered
by Raymond James. All investing involves risk and no investment strategy can guarantee your objectives will be met.
Sorry, no posts matched your criteria.