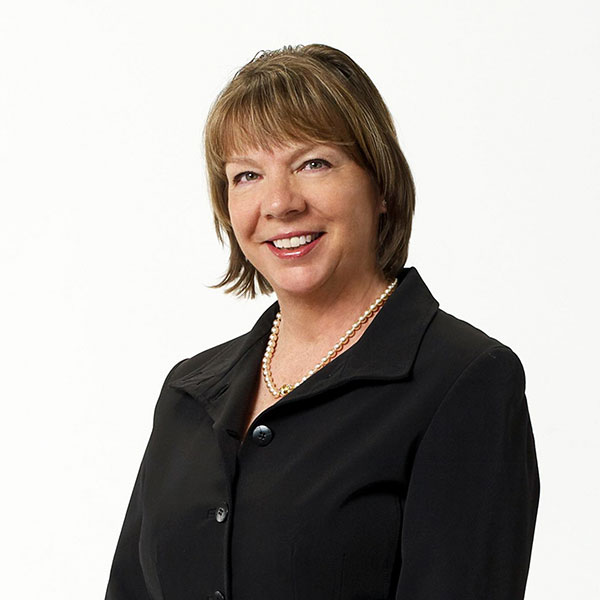 Julianna "Jay" Wagener
Human Resources Manager
Amanda Piper says, "Clients love her." Rick Wagener calls her "one of the smartest women I know." Meet the staffer who's been there from the beginning: Jay Wagener. (Spoiler alert: She's Rick's wife and Amanda's mother.)
email: Jay@WagenerLee.com
Behind Every Great Man (and Woman)…
Rick and I met in a freshman economics class in college. We were married after graduation – and right before he started playing baseball for the Mets' minor league system. In fact, our honeymoon was at Winter Ball in St. Petersburg, Florida, but that was fine because I was a baseball (Orioles) fan long before I met Rick. Once he and Steve started our firm, I would come into the office three days a week to answer phones and take notes at meetings. As the team has grown, I've reduced my hours, but I'm here at least one day a week to do bookkeeping, pay bills or help with the office.  I enjoy the friendliness of our staff and the intellectual stimulation of being at our office.
Prior to working at the firm, Jay earned her degree in political science, minoring in history and sociology at WVU and was president of her sorority.
Switching Gears
In college, my intention was to go to law school, however the field was flooded at that time. I assumed I would get a government job in D.C., but there was a hiring freeze. After I got married, I figured I might go to grad school, but then I had our wonderful children! I am still interested in history, so wherever we traveled, I would drag Rick and the girls to at least one museum or historical site in every city.
In addition to her work at Wagener-Lee, Jay is actively involved in a variety of non-profits and other pursuits.
The Jay Way
I'm a past board member of the American Heart Association. I support the Great Strides walks for cystic fibrosis, The First Tee Howard County, the local chapter of a national organization which teaches golf and life skills to kids and teens. I take part in the horseshoe crab count every year at Delaware Beach. In the last ten years, I've started doing yoga, which just makes me feel better mentally and physically so I can keep active with our 10-year-old grandson.
Fun Fact
 Jay is a childhood nickname from my parents. Their best friend was a fellow named Jay and I turned out to be a girl! My father was a "Hump" pilot in World War II who flew over the Himalayas from India delivering fuel to China. Most of them did not survive, but my father did. Years later, Rick and I went to India and I had photos that my father took from his airplane when he flew over the Taj Mahal. On a visit to the Taj Mahal, I showed the photos to our local guides and they were just astounded and excited to see them because taking such pictures from aircraft has been restricted for many years.
Jay 101
Born in Baltimore, Jay moved with her parents to West Virginia. Later, the family returned to Maryland, but she never forgot her love for the Mountain State. When it came time to pick colleges, she chose West Virginia University. Jay enjoys watching the WVU Mountaineers, Baltimore Orioles and Ravens (on television or at the ballparks), cooking – even trying new recipes on her willing husband Rick! – and yoga retreats with daughters Amanda Piper and Jenifer Elder, which have been a wonderful addition to her weekends.
Sorry, no posts matched your criteria.