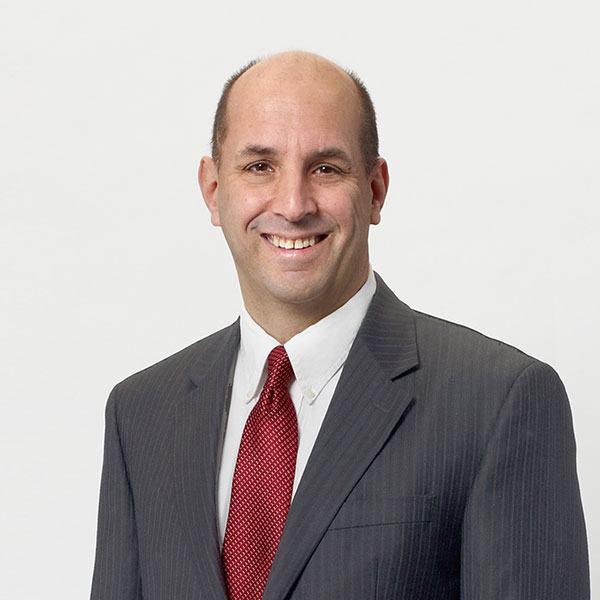 Jeffrey Smith, CRPC®
Financial Advisor, RJFS
With over 25 years of investment industry experience, Jeff Smith helps our clients reach their personal goals and achieve financial independence.
email: Jeff@WagenerLee.com
It Starts with Listening
In talking with our clients, I determine their objectives, wants and needs. Then, based on their assets, cash flow and income, I develop a plan to help them meet their goals. The key is dividing their long-term goals from their short-term ones. For instance, short-term money cannot have the volatility that the market has. But for long-term goals, I explain how the market has historically performed over the long term, and given that, the odds are in their favor.
Jeff's background in engineering, business administration and banking provides clients with a proven ability to see the "big picture" of their finances.
From Engineering to Advising
I spent the first 13 years of my career as a design engineer and manager with a major defense contractor, building sonar systems for the Navy, primarily for detecting submarines. This led to my getting a master's degree in administration, which was kind of a hybrid of business administration and public administration. When the company moved our plant, my wife and I opted to stay in Maryland. At that point, I decided to follow my interest in investments and began working in banking, financial advising and investment services – experiences I brought to Wagener-Lee in 2011.
Each client has a unique story. Jeff's job is to turn that story into a strategic plan for success.
Discerning Needs, Solving Problems
I work with our clients on a range of solutions: retirement planning, college planning, purchasing a new home, helping grown children and grandchildren. We offer guidance on things like IRAs, rollovers, RMDs (required minimum distributions), and how to offset capital gains. There are also life changes and legal issues to factor in, such as marriage, divorce, child support, and of course, taxes.
Fascinating Fact
When my son was 19, he needed a liver transplant. My wife and I underwent tests to determine if we could be donors, but for medical reasons, neither of us were a match; same with my wife's sister and nephew. But when my close friend heard the news, he said, "I'll do it." And he did! My son is now 24 and doing well. It's an amazing story – one that I tell to nurses and transplant recipients in hospitals as part of my volunteer work with the Living Legacy Foundation and Johns Hopkins.
Jeff 101
Raised in Linthicum Heights, Jeff received a B.S. in electrical engineering from Old Dominion University, followed by a Master of Science in Administration degree from Central Michigan University, and his Chartered Retirement Planning Counselor designation. Jeff is a member of the 2016 Premier Class for Leadership Howard County.   Jeff lives with his wife Patty in Ellicott City. They are the parents of two grown children and two dogs. On weekends, they enjoy boating, jet-skiing and fishing.
Raymond James does not provide tax or legal advice.  Past performance is no guarantee of future results.
Sorry, no posts matched your criteria.